In today's information-saturated, internet-driven world, parents going through divorce have the ability to be more informed than ever before. We have discovered that when parents find themselves in a divorce or post-divorce matter where Parental Alienation may be operating they are at first perplexed, and wonder what is happening to them and their family. Why does their loving child not want to see them? Why are they being accused of things that they never did? After the initial shock wears off, they search the internet for clues and information about what is going on, and then the "light bulb" goes on. They learn that there is a name for what they are experiencing and it is called "Parental Alienation." We receive calls nearly every day exclaiming, "I did not know there was a name for this." After this revelation, they typically bury themselves in further research and learn everything they can about Parental Alienation. It is somewhere in this process that we frequently get the question, "Do you know of any lawyers who understand parental alienation?" In their search, they may interview several attorneys and get a wide variety of responses regarding the attorney's familiarity with parental alienation. The range can be anywhere from, "It does not exist," to "Yes, but judges do not like it," to "It is junk science," to "Absolutely!" We have had attorneys with whom we consult with tell us their clients know more about Parental Alienation than they do! They want our help in their case so they can be more effective.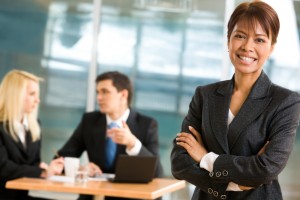 As these clients come into your office for an initial consultation, they have a fairly sophisticated understanding of parental alienation, and a fairly clear idea about what they are looking for and what their case may need. They typically have a detailed understanding about the subject, and are not easily dissuaded from it. They are looking for an attorney who has experience with it, has had success in arguing it, or defending against it, and whose understanding of it is deep. One of the goals of NAOPAS is to provide the depth of understanding and knowledge that is required to answer positively to clients' questions about Parental Alienation. For example, regarding the range of responses listed above, the attorney attending the NAOPAS program will learn that there is simply no controversy about its existence. Parental Alienation clearly exists, and solid information will be provided that makes this clear and convincing. Regarding the response that "Judges do not like it," it is made clear that a judge's rejection of Parental Alienation is most likely from inadequately framed arguments emanating from an attorney's limited understanding of it. While Parental Alienation is not "rocket science," it is highly counter-intuitive and this must be explained and made clear. Regarding the "junk science" allegation, this is easily debunked with an awareness of the extensive scientific and research literature that forms the very foundation of the concept. Again, the attorney must have some significant familiarity and awareness with this information in order to make a persuasive argument.
The courses offered by NAOPAS systematically provide the depth of understanding that attorneys must possess to make a persuasive argument as well as maintain a convincing presence for his or her clients.
We have also found that once an attorney has been involved successfully in a Parental Alienation case, they develop a reputation for being the "Parental Alienation attorney" in their vicinity. The course offerings developed by Drs. Evans and Bone are committed to these difficult cases being successfully argued. While we all understand that there are certainly no guarantees, what we can guarantee is an in-depth knowledge base presented in a learning environment that excels literally any other CLE you've experienced, leaving you well advanced of an opposing counsel who has not taken this course. We are committed to your success and to the success of your clients because, after all that is said and done, it's the children who become the victims of this abuse and it's our jobs, yours and ours, to stop it! To further this, graduates of the initial two-day course have access to consultative input from the presenters.