Parenting Plan and Timesharing Evaluations (PPTE) (formerly referred to as Child Custody Evaluations)
It is important to prepare your clients for PPTEs, especially if there is either known or suspected Parental Alienation going-on in the case. These evaluations are complex and can be stressful for your clients. Litigants having been ordered to participate in a PPTE are normally anxious, fearful, confused, sometimes angry and frequently defensive. Considering the stakes are high in these evaluations it is easy to understand their emotions.
Although we all understand that their reactions are normal it may lead a litigant to present themselves in a manner that is less positive than what they otherwise would.  Their emotional and mental state can easily interfere with their functioning.  So, their thinking, concentration, understanding, etc. may not be optimal.  They may alter how they express their emotions, or control their impulsiveness, exercise their judgment and problem solve. The end result is that sometimes these reactions, a function of the evaluation itself, can cause a person to appear significantly different, more dysfunctional, from what and who they typically are; hence preparing your clients for these evaluations is extremely important.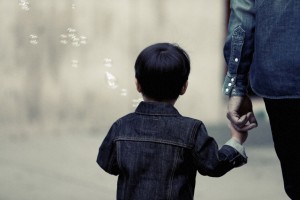 When it comes to a rejected parent in a Parental Alienation case they are typically not assertive; they tend to be more withdrawn, perhaps depressed over their child's rejection, maybe even guilty and even paranoid. 
Consider for a moment one parent is trying to exorcise them from their child's life and might even be accusing them of physical and or sexual abuse.  In other words, someone is indeed out to get them.  When someone is indeed out to get you it's not paranoia.  The rejected parents, with their personality characteristics in combination with typical reactions to an assessment can appear to be even more dysfunctional.  Preparation for these clients becomes of paramount importance…. Read More >